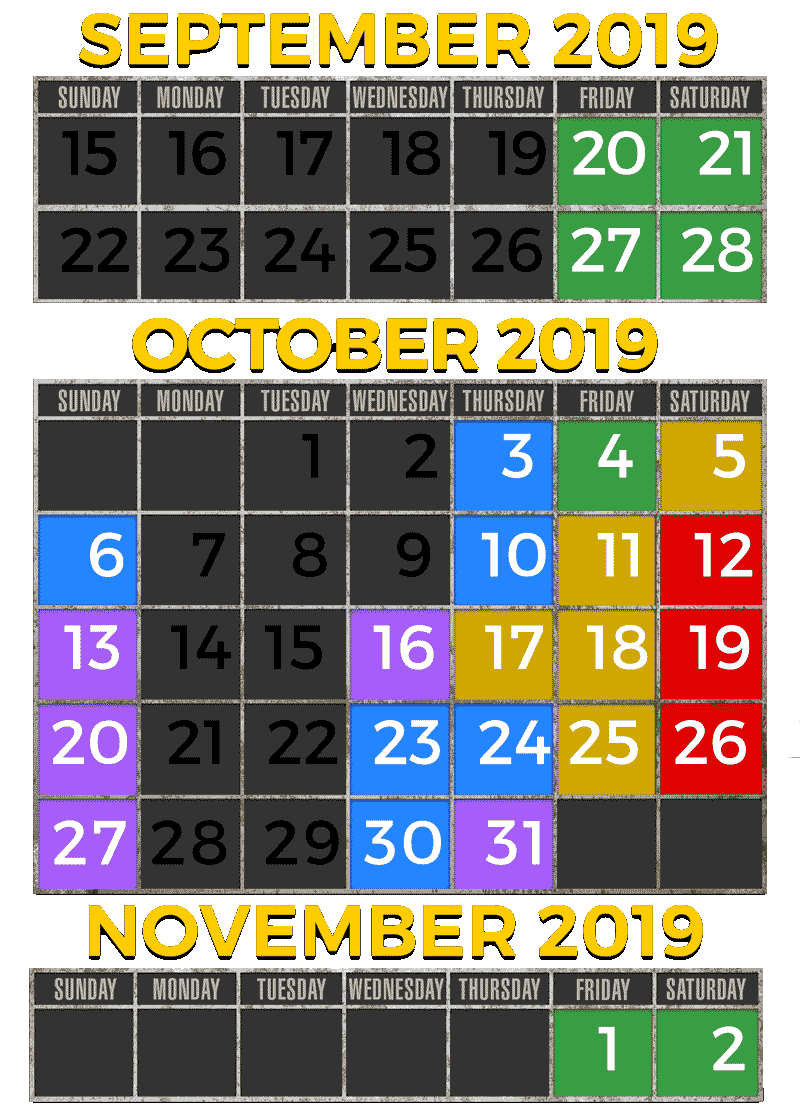 Black Out Days = NOT OPEN
Online tickets have a service fee applied at check out.
Fast Pass includes about a 20% wait time of General Admission for all 3 attractions. Fast Pass tickets may sell out.
Immediate Access is a no wait line for all 3 attractions. Tickets are for sale at the door ONLY. These tickets will sell out.
Group tickets are available for purchase ONLINE ONLY! – groups must be 20+ people or more
We accept Visa, MasterCard, Amex & Cash at the door. No personal checks.
Hours and Details Coming soon!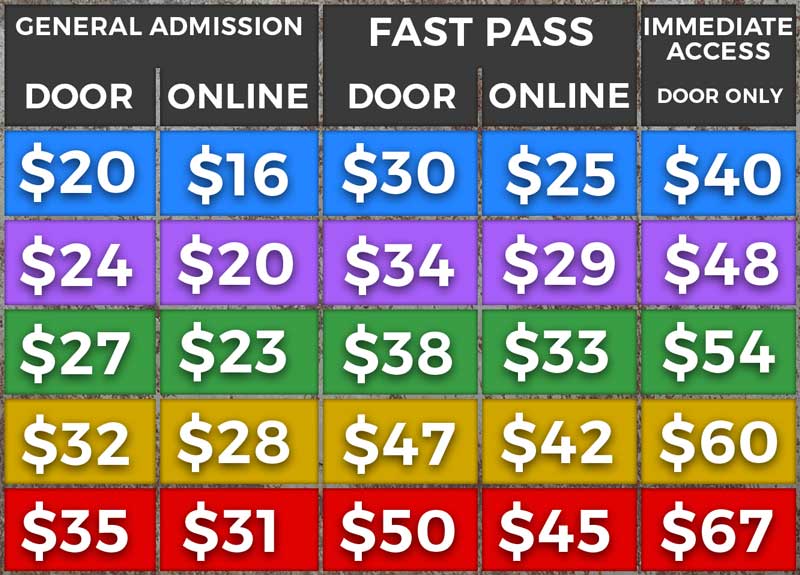 Group Pricing